50-year-old Hollywood star, Tori Spelling attended the red carpet event of, Cruel Summer, with her daughters, Stella and hattie McDermott. Entertainment Tonight had posted the daughters and the mother's pictures, which received mean comments from fans.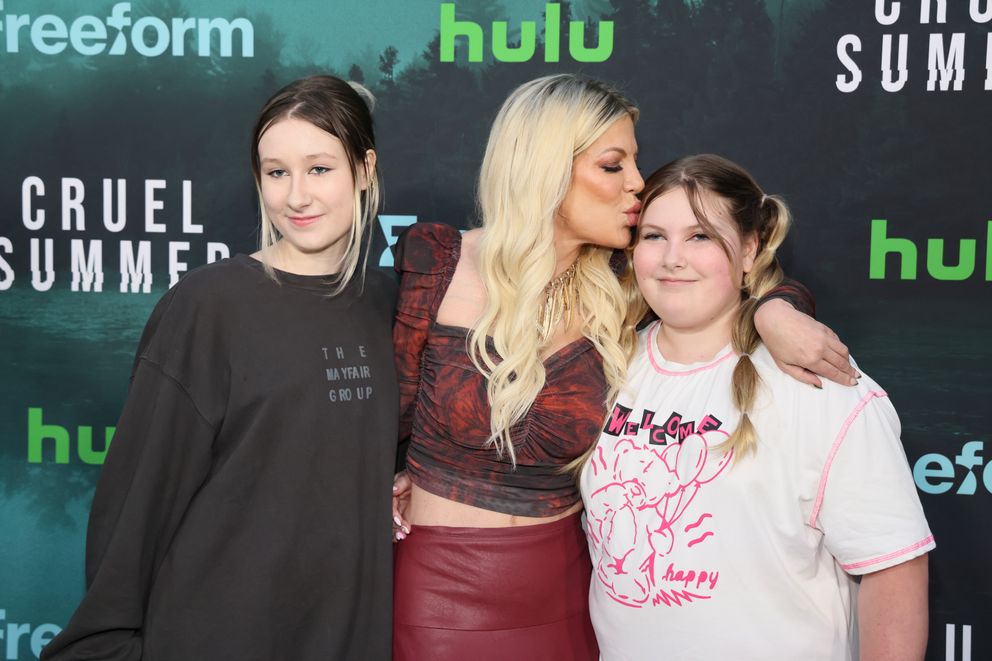 "She should address her daughter's obesity for her health and well-being,"
"Bad mothering, why is that daughter so big? Very unhealthy,"
"The girl is too big and that's not healthy. It will lead to health issues, I know from experience…"
Were some of the comments the family had received from Facebook post.
Her younger daughter, Hattie's weight was an issue for the people on the internet, and they blamed Tori for bad mothering.

"The kids are fat. Fat isn't healthy,"
"Why have you let your gorgeous kids get so unfit?"
"She is clearly overweight and needs to cut back on some food choices and dairy products. You are the parent, do better!!"
"Those girls need to lay off the donuts and follow in mom's footsteps to the plastic surgeon ASAP." They had wrote under the Facebook post.
"She needs to put them on Weight Watchers," stated a user under their picture, while another added, "Not good looking at all."
While many people had attacked to the girls, through the internet, her fans had supported the family.
"She seems like a wonderful and loving mom."
"Her kids are cuties. She seems like a great mom."
"She has beautiful daughters."
"And it's sad that grown adults are putting laugh faces at the comments about them being beautiful. Apparently, some need to look in the mirror," a fan defended the family.
"They're children and could see these mean comments… It's horrible adults bullying children," said another one.
Tori Spelling, and her ex-husband, Dean McDermott, had defended their daughters from the harsh comments they received on the internet.

Dean McDermott had stated that the cyber bullies need to be ashamed of themselves and said, "[…] I was raised to believe that if you can't say anything nice about someone then don't say anything at all."
What do you think? Let us know.