Imagine winning a free, all original, 1957 Plymouth Belvedere classic car with only 4 miles on the odometer that is interwoven with the local culture and heritage. Sounds amazing right?
Time capsules are an amazing way to preserve moments in time for future generations. Whether it stays sealed for 10, 20, or 50 years, a time capsule is a fun way to capture the public's attention. It doesn't matter if you're on the burying end or digging one up and cracking it open, the whole spectacle is a lot of fun to be a part of.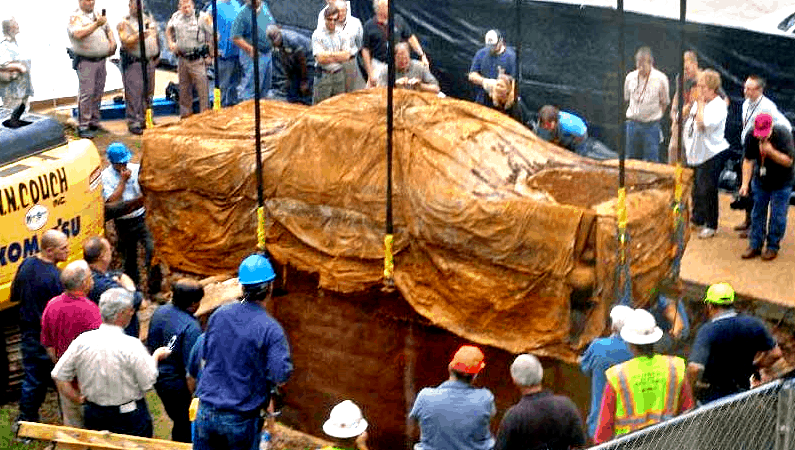 The state of Oklahoma decided to bury a time capsule on the state's 50th birthday, and in typical Midwestern fashion, they went BIG.
Instead of gathering some culturally significant items and sealing them in a vault, they decided to bury a whole car with the aforementioned items locked in the trunk. This, of course, did an excellent job of drawing the public out to the event, as you can see in the archived footage from the day the 1957 Plymouth Belvedere was buried.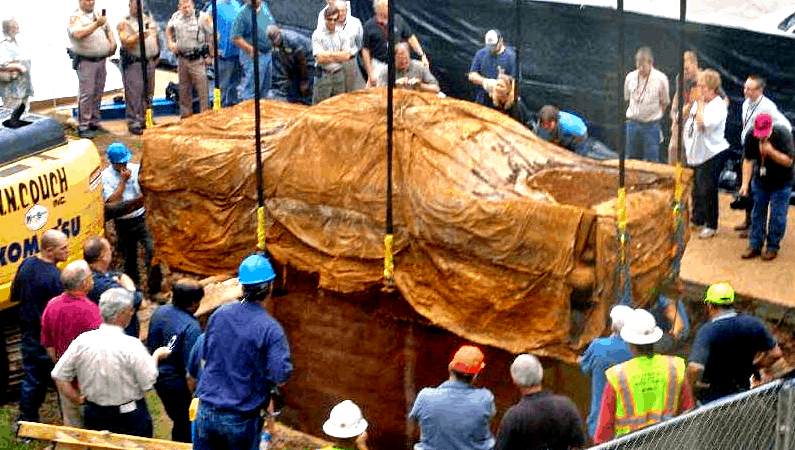 Fifty years later in 2007, the vault was opened to reveal a less-than-ideal sight. The car's home for the last half century had been built to withstand a nuclear blast, but it wasn't built to keep out water. It's no secret that cars and water don't mix, especially when the water reached as high as the car's roof, filling the interior and even the engine with water. As you can imagine, the car was in a sad state when it was plucked from its grave.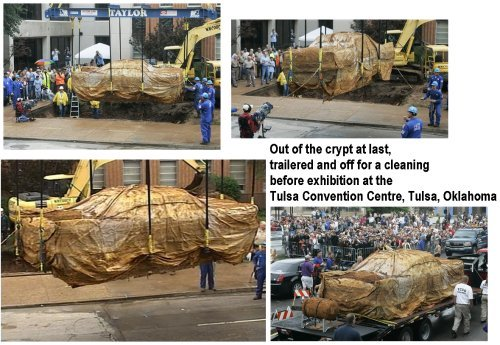 The engine was seized up and many parts of the car had simply disintegrated during its years under water. However, with some extreme care and attention to detail, the car was restored to a reasonably presentable shape. However, the restoration process was halted at that point, leaving the car in a shameful state of limbo and with no permanent home.
For years, the car's owners tried and failed to find a proper place for the car to be displayed, but it wasn't until last year that a museum in Illinois accepted the car. It should be on display sometime this year for the public to enjoy.