Before and now photos are a popular way to showcase the changes over time. They involve a side-by-side comparison of an old photo with a recent one, revealing the changes with time.
These photos evoke a feeling of nostalgia and are a powerful tool for preserving memories and reflection.
1/ Tiergerten, Berlin. (1945 vs 2021)
2/ Boston Elavated highway moved underground and replaced by a green space. (1990 vs 2010)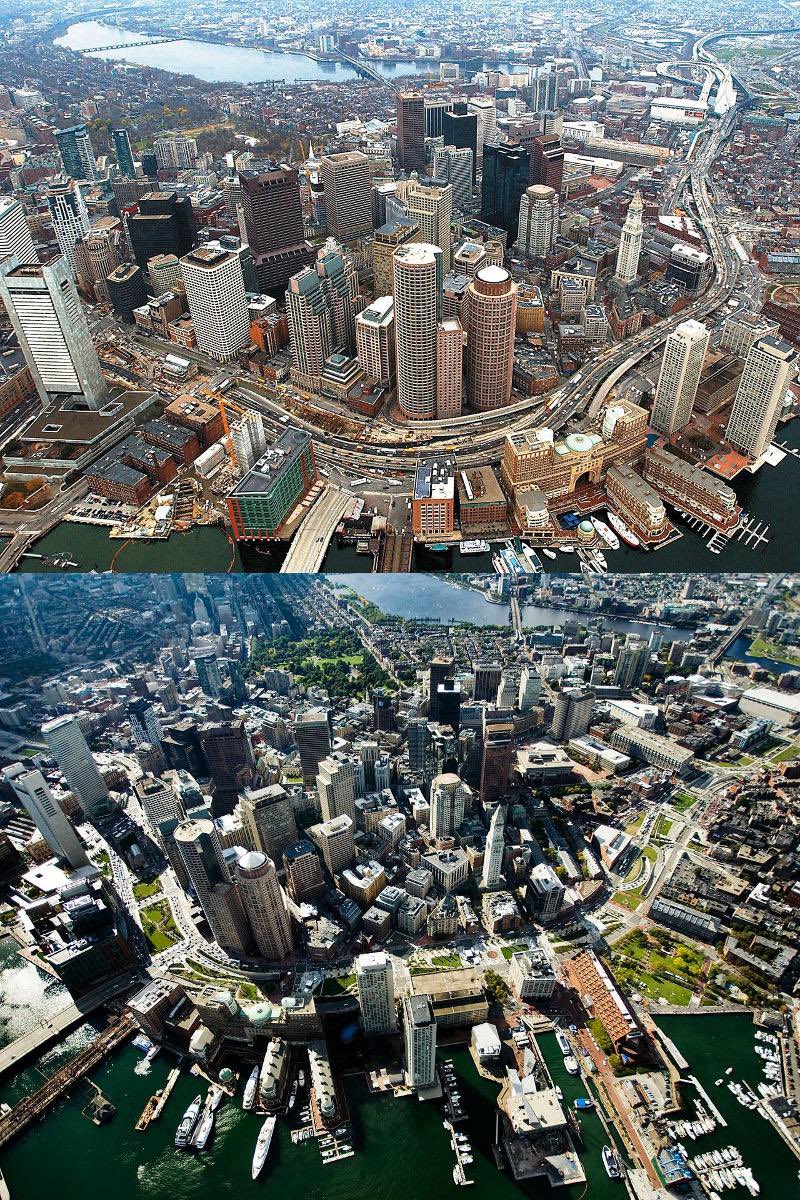 3/ The Royal Victorian Hospital, Montreal, Canada(1910 vs 2010)
4/ Manhattan Newyork. (1851 vs today)
5/ Baroli Temple in India. (1850 vs 2018)
6/ Gooderham Flatiron building in Toronto, Canada.
7/ Poznan Old square. (World war Ii vs 2021)
8/ Forestation by Hikmet Kaya in Turkey. (1980 vs now)
9/ Minami – Sanriku in Japan. (2011 vs 2020)