Steven Seagal is one of those Hollywood celebrities who gained fame almost overnight. However, this actor has had quite a turbulent life, moving from one place to another and devoting his time to the things that truly made him happy.
Seagal was born on April 10, 1952, in Lansing, Michigan, but his family moved to Fullerton, California when he was just five. Growing up, Seagal has always had a thing for blues and got his first instrument at a very young age. Another thing that interested him a great deal and which later became crucial part of his life was martial arts.
At the age of 17, Seagal lied about his age in order to get a job at a restaurant as a dishwasher. The chef, who knew karate, could see young Seagal's affection for the art so he decided to teach him some moves. This made Seagal fall for martial arts even more, so he decided to leave US and move to Japan in order to master the art.
He spent 15 years learning karate, judo, kendo, and aikido and received black belts for each of these arts. At the same time, Seagal became the first ever Westerner to open dojo, a "school for training in various arts of self-defense," in Japan.
Unlike many foreigners who go to Japan in order to learn martial arts and pay to be taught the basics before they return home and try to spread that knowledge, Seagal excelled and told the Los Angeles Times in 1986, "You have to understand that the way to enlightenment is through deprivation. They create an environment where you're not getting any approval for all the work you're putting in.
"You're not getting any sleep or love or attention, you're getting your butt kicked and you're up before anyone fixing meals and cleaning.
"They push you to your limit and when you are so deprived and so hungry for everything, a little window opens up in your mind that when they do give you something you're going to get it, understand it, appreciate it, and you'll understand some of the mystical deeper meaning that starts to become available to you.
"The martial arts have to be an endeavor in which you're trying to develop the physical man and perfect the spiritual self at the same time," he added. "If that you're doing is devoid of the spiritual essence, i's nothing but street fighting."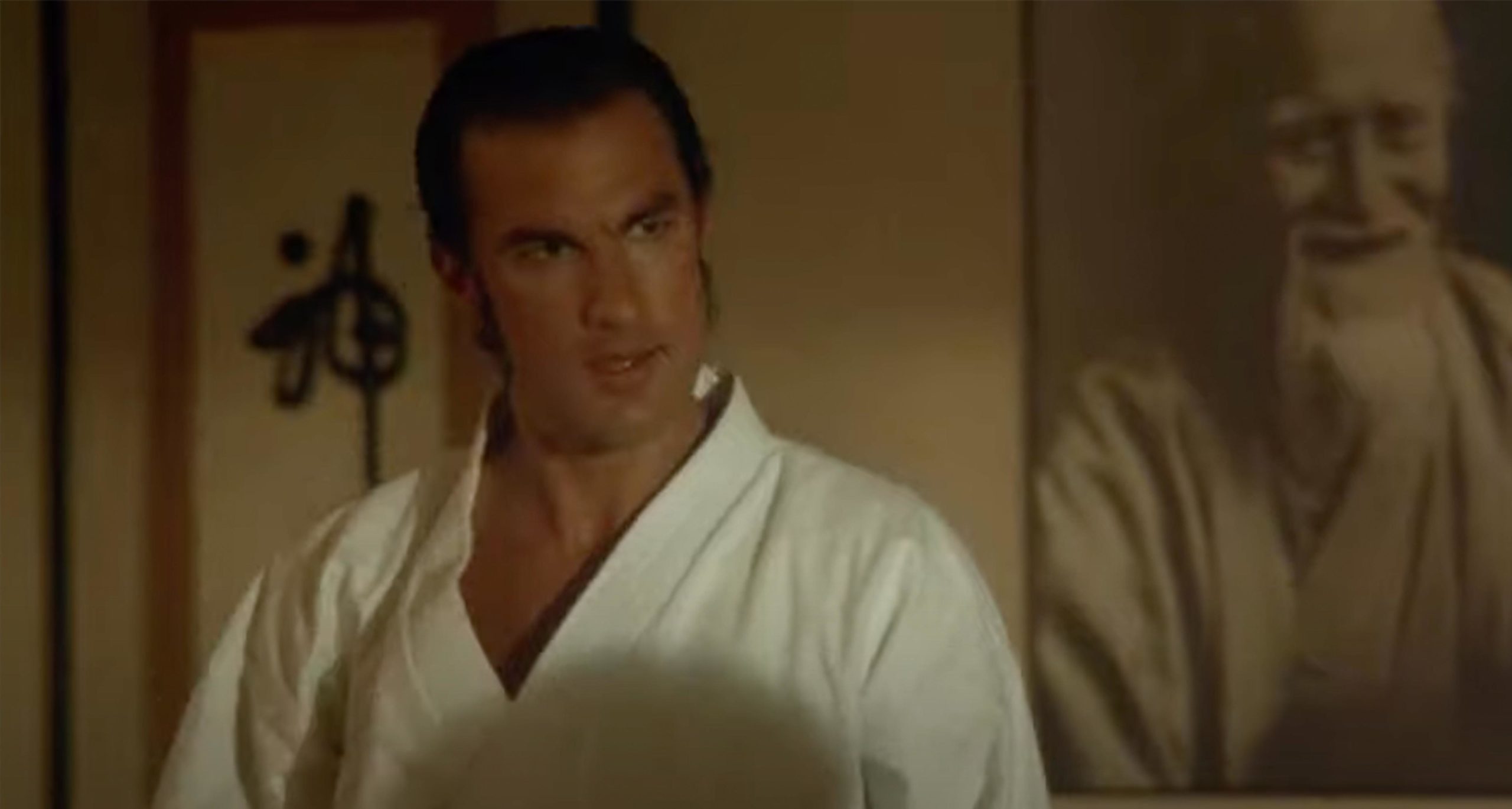 Once in America, Seagal practiced what he learned throughout the course of 15 years.
After watching some movies in which actors tried karate or other martial arts and failed or weren't that good, according to Seagal, he decided to move to L.A. and offer his knowledge. At the same time, he wanted to try himself in the acting business.
Seagal worked on films such as The Challenge (1982), starring Scott Glenn, and the James Bond film Never Say Never Again (1983) with Sean Connery.
Speaking of working with Seagal, Connery said on The Tonight Show with Jay Leno in 1996, "We were going to do a film called Never Say Never Again and there was a possibility I was going to do Aikido and what have you.
"I got ahold of Steven and we had this training in the building where I had an apartment and he was really very, very good and everything. And I got a little cocky because I thought I knew what I was doing because the principle is its defense, so it's a pyramid and I got a bit flash.
"I did that – and he broke my wrist."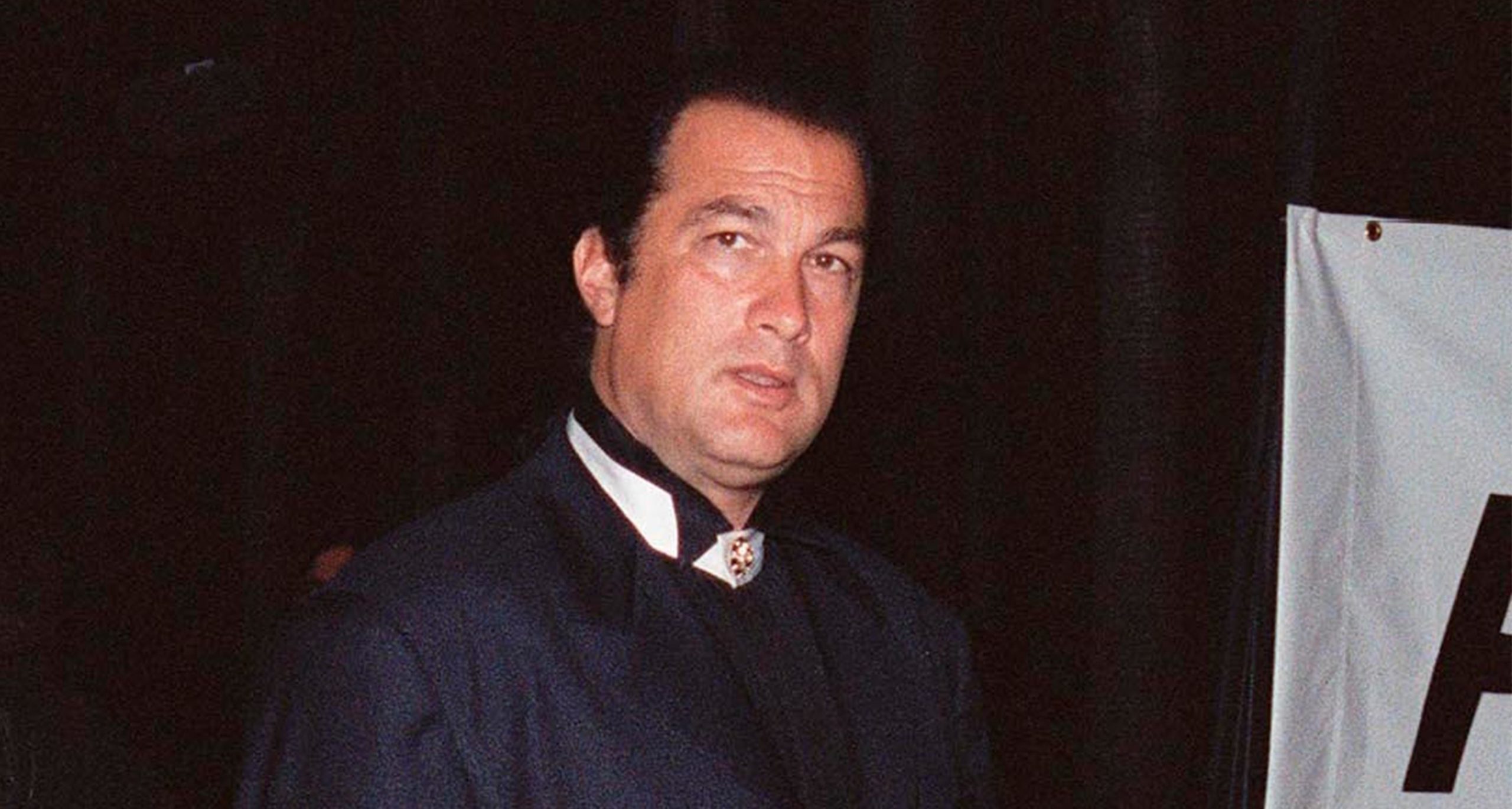 Along with being sort of celebrity in the world of martial arts and appearing on the covers of many magazines, Seagal also worked as a bodyguard for many celebrities, among which Hollywood agent Michael Ovitz, who would become his life-long friend and who would help him with his acting career.
Ovitz was certain that Seagal would do great on screen so he decided to pay for his screen test with Warner Bros.
"The demonstration was quite miraculous," Warner Bros. President Terry Semel told the Los Angeles Times in 1988. "With just a toss of his hand, Steven would send the other guy flying. I'm no martial-arts expert, but he had the ability to knock these guys up in the air so effortlessly–well, it was pretty astounding."
That was the start of a successful career which made Steven Seagal an international star. Over the course of the years, the Under Siege star starred in more than 50 movies.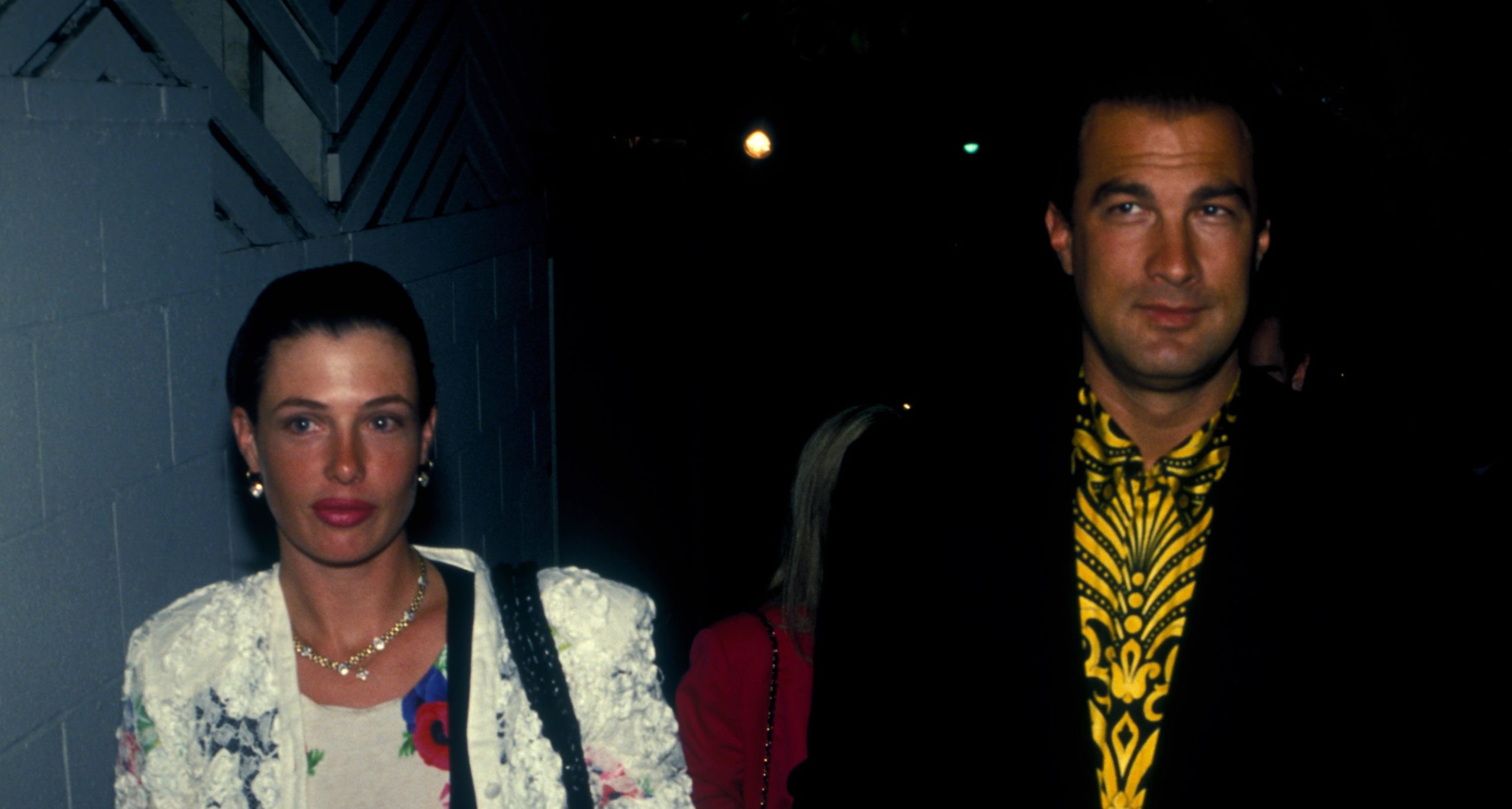 When it comes to his private life, it's nothing short of tumultuous .
Seagal has been married four times and has seven children. With his marriage to aikido master Miyako Fujitani, he has son Kentaro and daughter Ayake.
Seagal and his second wife, Adrienne LaRussa, were married for only three months before calling it quits. Three years after the divorce, he married actress Kelly LeBrock and welcomed daughters Annaliza and Arissa, as well as a son, Dominic. The marriage ended after nine years, in 1996. While married to LeBrock, Seagal had an affair with his children's nanny, Arissa Wolf, with whom he has daughter Savannah.
Currently, Seagal is married to Erdenetuya "Elle" Batsukh, Mongolian-American television personality and dancer. They have one daughter together.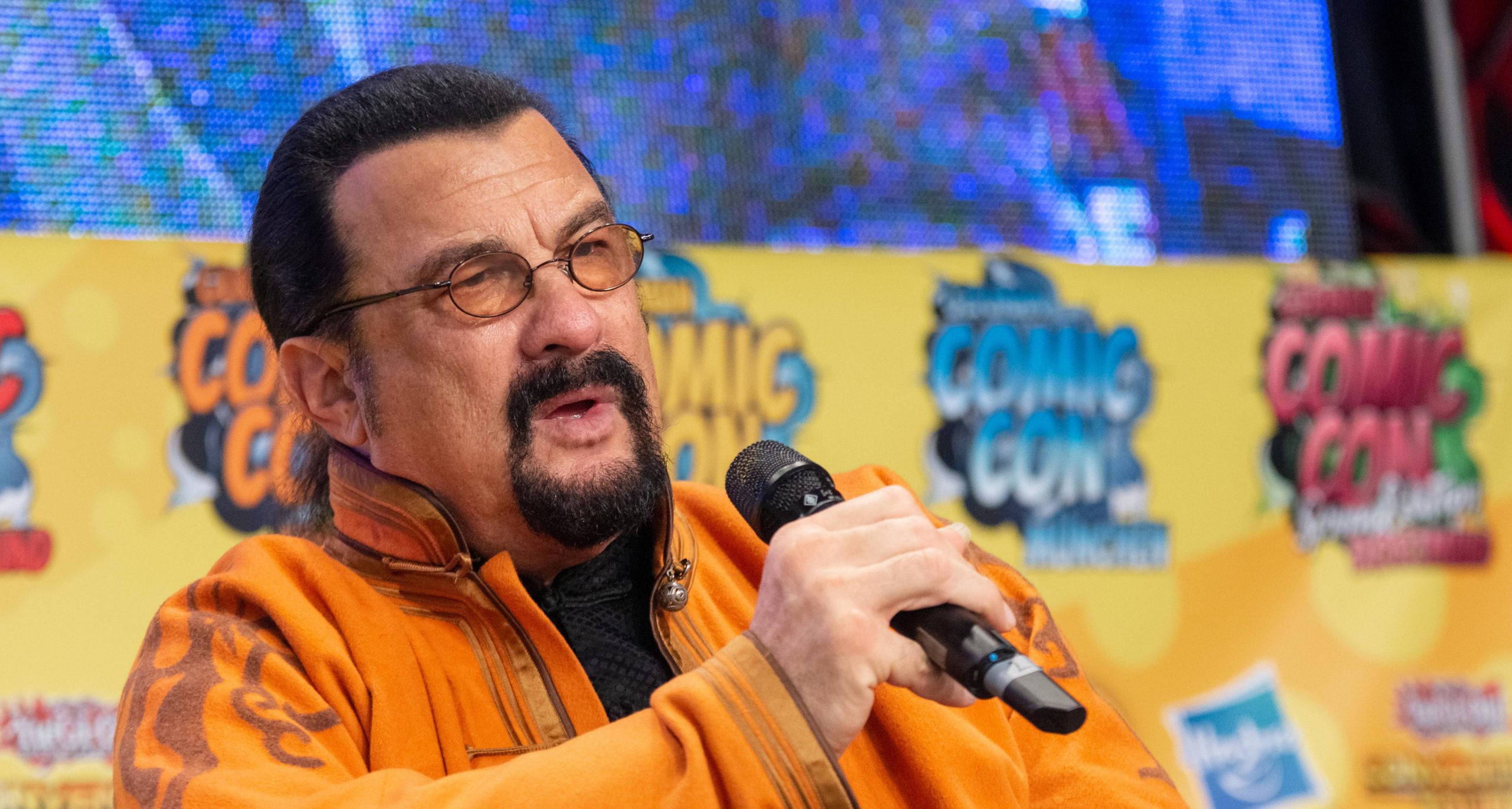 When it comes to Seagal's children, reports are he's not in a great relationship with any of them. Speaking to RadarOnline, his eldest son Kentaro revealed that he doesn't speak to his father anymore and Seagal hasn't reached out to him. Kentaro went on to say that he doesn't "even know" his father.
Steven Seagal is now living in Moscow, Russia, after he was granted Russian citizenship in November 2016. Apparently, he's working as a "special representative for Russian-US humanitarian ties" and left America in order to avoid paying $200,000 which he owes for failing to disclose after he was being paid to promote a digital token.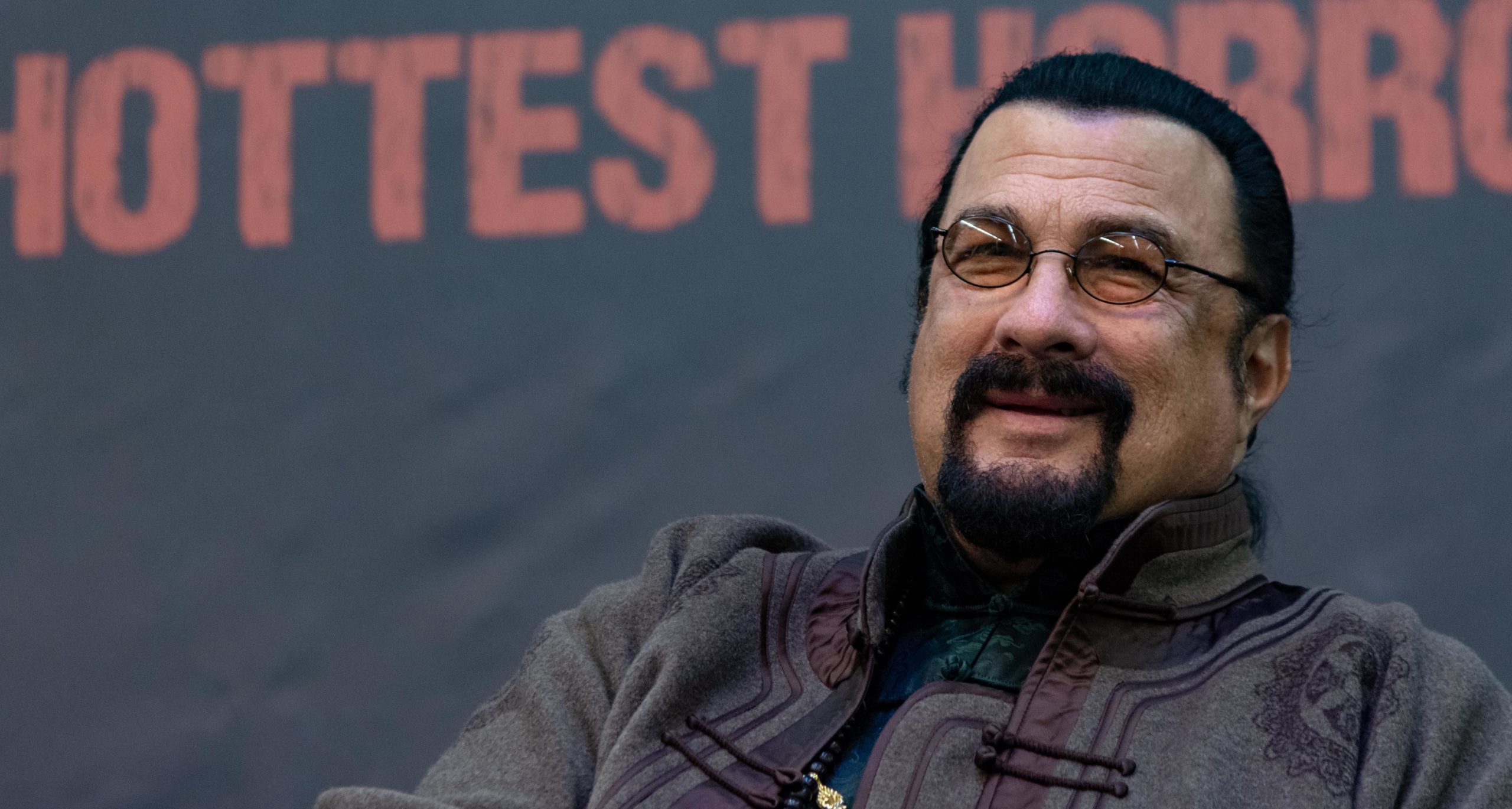 In most of the photos he shares on his Instagram account, Steven Seagal, 69, looks almost unrecognizable. The 6 ft 4 actor has a net worth of $16 million.