Whether you are a fan of the Sussexes or not, one thing is certain, they make a beautiful couple.
Their love story started as a blind date, and today, they are a proud parents of two beautiful children and live their lives to the fullest.
According to the Netflix series, the two were introduced to each other by a mutual friend after Harry spotted her in a video shared by one of his friends and couldn't help but ask who she was.
The two made plans to meet while Meghan visited London for the Wimbledon tennis tournament. As agreed, Meghan was waiting for Harry at the Soho House in London but he was 30 minutes late.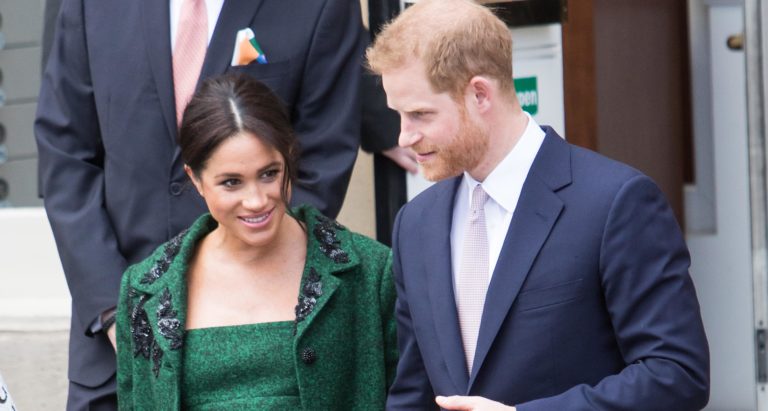 "I couldn't understand why he would be late," Meghan said in the series. "But he kept texting. He was like, 'I'm in traffic. I'm so sorry.'"
"I was panicking, I was freaking out," Harry added. "I was, like, sweatin'."
Meghan explained that because she didn't know Harry, she wondered if he was usually late.
"I was like, 'Oh, is this what he does?' Got it. Like this, I'm not doing. I'm not gonna sit….."
"What's that supposed to mean?" Harry interfered.
"Like you're one of those guys who have so much of an ego that any girl would sit waiting for a half hour for you," Meghan continued. "I was just not interested in that."
Once Harry walked into the restaurant, though, Meghan quickly realized him being late wasn't part of any tactic or plan.
"I was a hot, sweaty, red ball of mess," Harry recalled.
"You were just so sweet," Meghan added. "You were genuinely so embarrassed and late."
Following their first date, Harry thought to himself: "This woman is amazing. She is everything that I've been looking for."
Harry proposed to Meghan with a three-stone engagement ring which he designed himself in order to be able to honor his late mother. The central stone is from Botswana, a place Prince Harry keeps close to his heart, and the diamonds on the sides belong to Princess Diana and are part of her personal collection.
The couple's wedding took place on May 19, 2018. The service was held at St. George's Chapel, Windsor Castle.
Despite all the drama that preceded and followed Harry and Meghan's decision to step down from their royal duties, they managed to remain strong, and according to Princess Diana's former butler, Paul Burrell, there is a reason why the Sussexes get along so well, and that's because Meghan Markle is very similar to Harry's mother.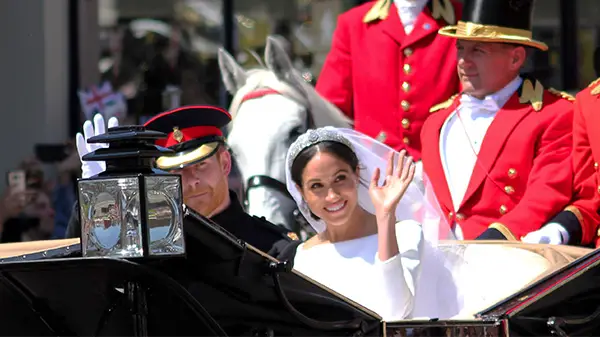 Speaking with Closer, Burrell said, "Harry went for and married Meghan because she's like Diana. [They are] both women who would always stand up for what they believe in and wouldn't be pushovers."
He added that being similar wouldn't necessarily mean that the two would be good friends had Diana still been alive.
"I think, possibly, they would have clashed," he said.
"I imagine it would have been two strong, independent women with different views on things—it would have been a battle between Meghan's way and Diana's way."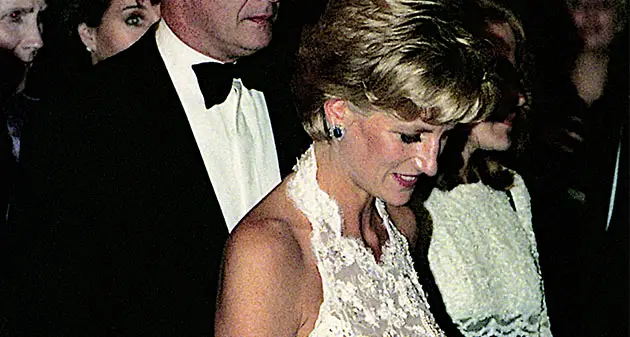 One of the similarities would be that both Meghan and Diana experienced hardship when it came to the British Media and the pressure they felt.
"I think the main difference between them is that Meghan has a game plan, whereas Diana was young and naïve," Paul Burrell said, as per Yahoo.
"Diana did the book with Andrew Morton and courted the press over the years because she didn't have a voice. And her strong-mindedness meant she cared and she felt the people of the country had a right to know what had gone on behind closed doors."
Do you believe that the two most important women in Prince Harry's life shared similarities?
Please SHARE this article with your family and friends on Facebook.