The life of the British royals have always been an intriguing one. There have been times throughout the years when all eyes were on them, such as when the affair between then-prince Charles and Camilla have been revealed, the tragic death of Princess Diana, and Megxit, to name a few.
The royal children are not exception when it comes to the public's interest in one of the most influential families in the world.
Take princess Charlotte for example. She is the second child of the Prince and Princess of Wales and their only daughter. Her older brother, Prince George, is second in line to the throne, but she, although being the granddaughter of the current King will likely not be a working royal but she would need to work for a living, according to royal experts. This is due to Charles' wish to slim down the monarchy.
"From what I hear, the Prince and Princess of Wales want Charlotte, aged seven, to grow up with the expectation that she will get a job and not be a full-time royal," royal expert Richard Eden told the Mirror.
"This path for the young Princess would be in keeping with her grandfather, King Charles III's, vision for a slimmed-down monarchy."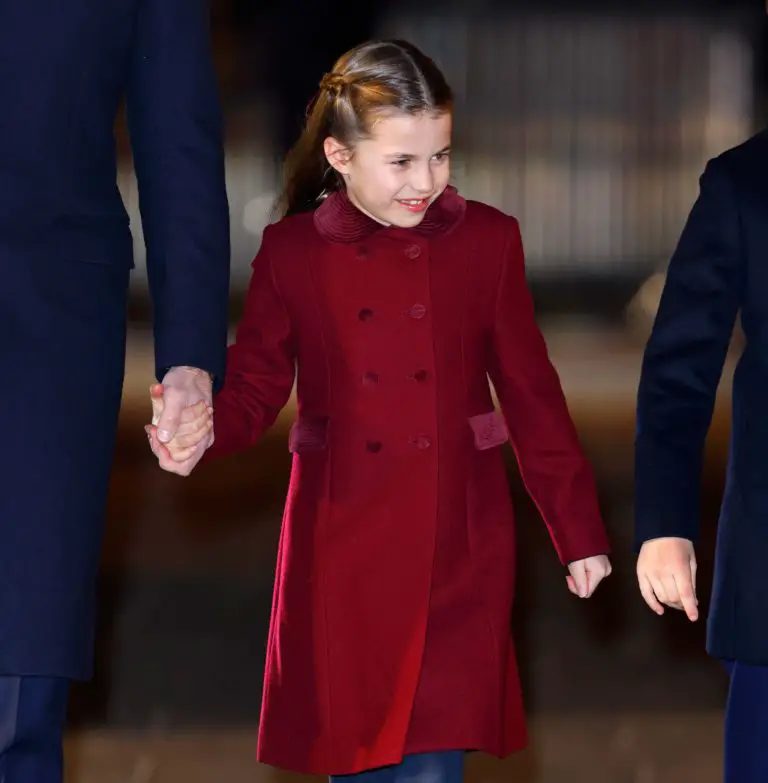 Charlotte is truly a special young lady whose personality shines through more and more. Many agree that she resembles her late grandmother, Princess Diana, and it seems like this resemblance is not limited to looks only. On the contrary, it looks like Charlotte also shares her grandma's caring and loving nature.
On the day of her grandfather's coronation, Charlotte wore a crown for a very first time. Why, you may wonder. Well, that's because of the royal rule which states that royals can't wear a crown until they're married – this applied to both Kate Middleton and Meghan Markle. Of course, there have been exceptions in the past. Princess Anne, for once, wore tiaras every now and then before marrying Mark Phillips.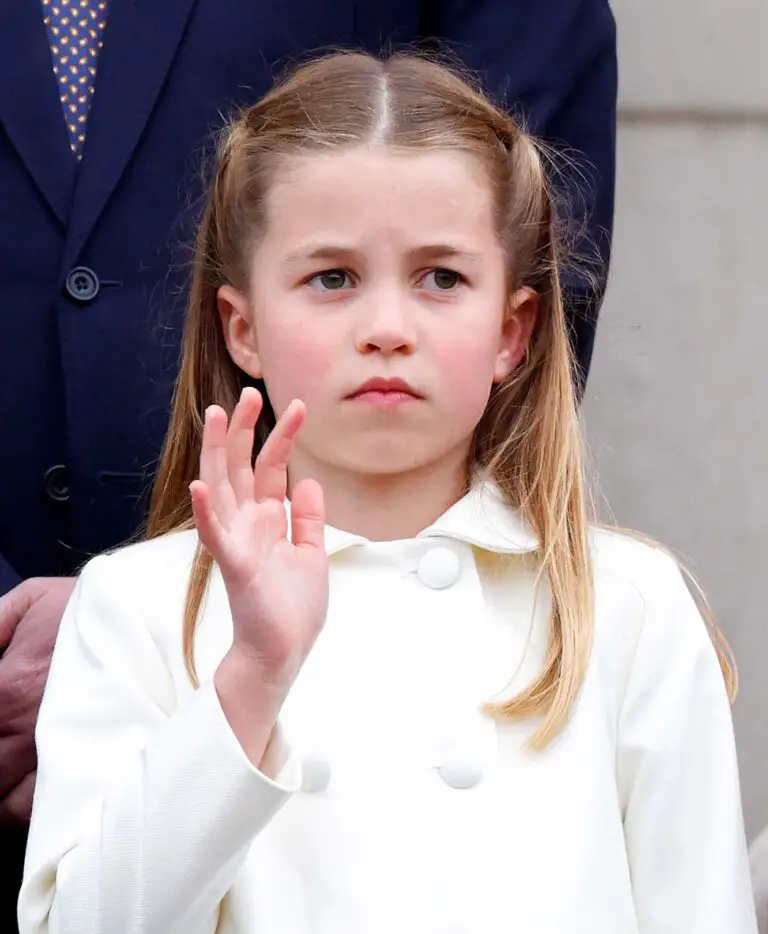 "Expect Charlotte in a dainty coronet [small crown] – perhaps even the one the late Queen wore to her father's coronation aged 10 – and the two brothers in frock coats and breeches," historian Tessa Dunlop told the Mirror.
"Kate loves dressing up her children, so objections are unlikely. And the money shot everyone will want is a snap of the three siblings in their finery alongside the King and the Queen on Buckingham Palace balcony after the service."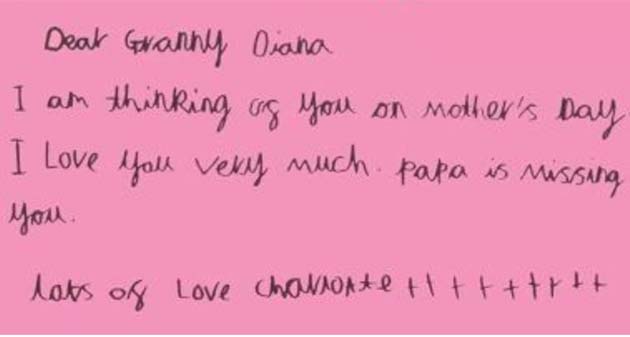 Just to show how special and how caring Charlotte is, Prince William and Princess Kate shared some of their children's cards made for Mother's Day from the previous years. The children, however, not only wrote cards for their mom but also for their late grandmother, Princess Diana.
"Dear Granny Diana, I am thinking of you on mother's day," Charlotte wrote in her card. "I love you very much. Papa is missing you. Lots of love, Charlotte".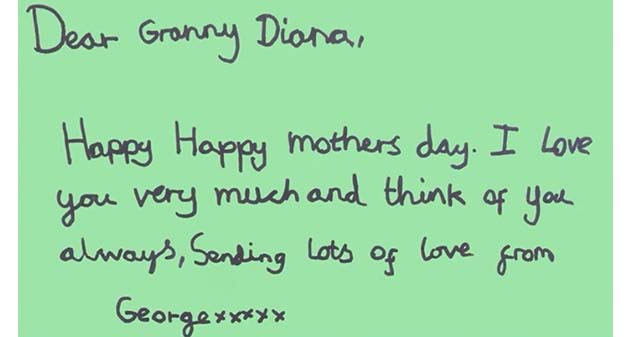 Meanwhile, George wrote: "Dear granny Diana, Happy happy Mother's Day. I love you very much and think of you always, sending lots of love from George."
Louis, who was just two at the time drew some animals which he stuck on the cards.
In the past, William opened up about his mother and revealed how he speaks genuinely of her in front of his children. "We've got more photos up around the house now of her, and we talk about her a bit and stuff. It's hard because obviously, [Kate] didn't know her, so she cannot really provide that level of detail," he said in a 2017 BBC documentary.
"So, I do regularly, putting George or Charlotte to bed, talk about her and just try and remind them that there are two grandmothers, there were two grandmothers in their lives, and so it's important that they know who she was and that she existed," William added.
We are so glad the young royals get to hear of how special and how loved their late grandmother was.
Please SHARE this article with your family and friends on Facebook.