Wimbledon isn't just one of the greatest tennis tournaments there are that attracts the attention of the entire world, but it's sort of part of the British tradition. Having said that, it's not surprising that not only celebrities, but also the royals, never miss the chance to witness the best in the world of tennis compete.
During the final weekend of last year's tournament, the Prince and Princess of Wales watched the competition,but they weren't alone. In fact, their eldest so, Prince George accompanied their parents. It was the boy's first time joining his parents for the great day and seeing his mom handing out the trophy to the winner in several of the classes. This year, Princess Charlotte was given the opportunity to attend Wimbledon, but not her younger brother, Prince Louis, which made him very angry.
Over the last few years, Prince Louis attended many meaningful occasions, including the Platinum Jubilee celebration which honored his now late great-grandmother Queen Elizabeth. During those royal outings, pictures of him doing all kinds of 'controversial' things, including pulling funny faces, have entertained the public well.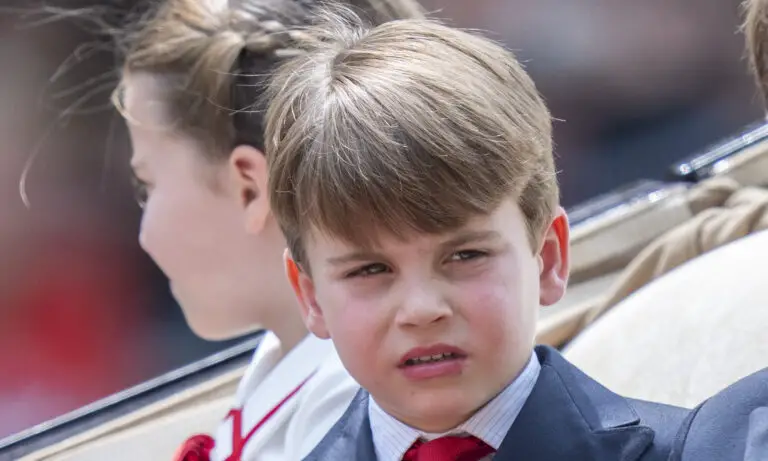 Although he's much-adored member of the royal family, it's very unlikely that Louis could ever be a king.
"Louis is quite a handful," a source said. "William and Kate do their best to teach him how to behave but understand these events are tiresome for a youngster. They are like other parents with young children in this way. It does make them more relatable to the public.
"They gently admonish him when he gets out of hand because he's got to learn," the source said of George and Charlotte. "William and Kate know the day will come and making faces won't be 'cute.' Hopefully Louis will grow out of it."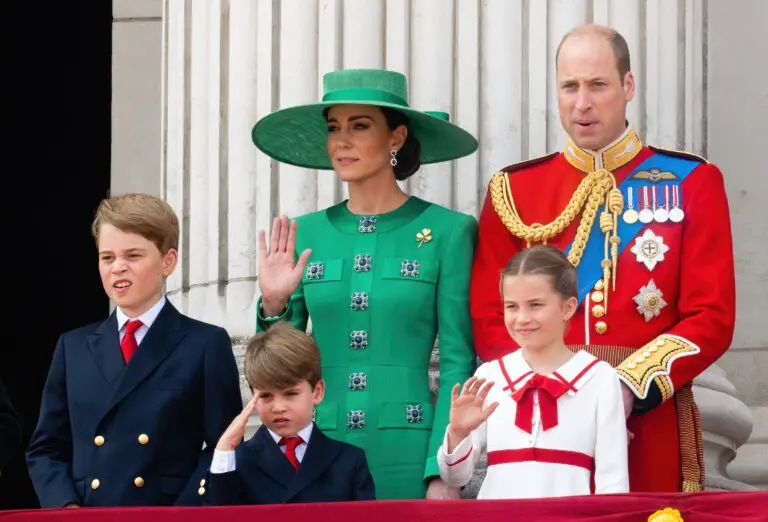 However, as much as Louis is loved by the public, Daniela Elser, a royal expert, believes this could harm the young Prince's future.
As an example, she spoke of the image of Louis printed on a huge flag which was seen in the audience at Glastonbury, one of the biggest music festivals in the world with around 20,000 visitors.
"Put that kid in public, maybe in the vicinity of a military parade or out on the balcony of Buckingham Palace, and the five-year-old will guarantee Fleet Street's photo editors a cheeky, charming shot," Elser wrote. "Oh, it's an adorable image, and you would have to be Cruella de Ville sans Dalmatians not to be thoroughly charmed and delighted by it.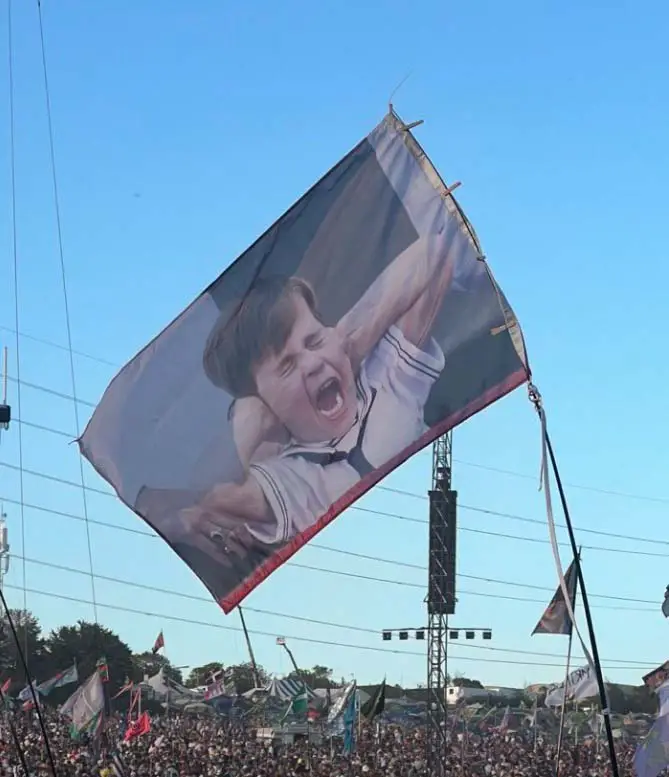 "But I actually think, looking at that Glasto flag, that we have reached a tipping point – Louis has gone from royal kidlet to pop culture caricature, from child to entertaining character. Except he's a boy, not a perpetual meme."
Further, she said she believes that if Louis is continued seen as a funny character, he may easily end up as "another Prince Harry."
"We owe it to Louis to not make a joke out of him, to not render him a punchline or a cartoonish figure," Elser explained.
"And if we fail, 30 years from now, it will be him sitting on a couch and pouring out his hurt feelings to Oprah's hologram."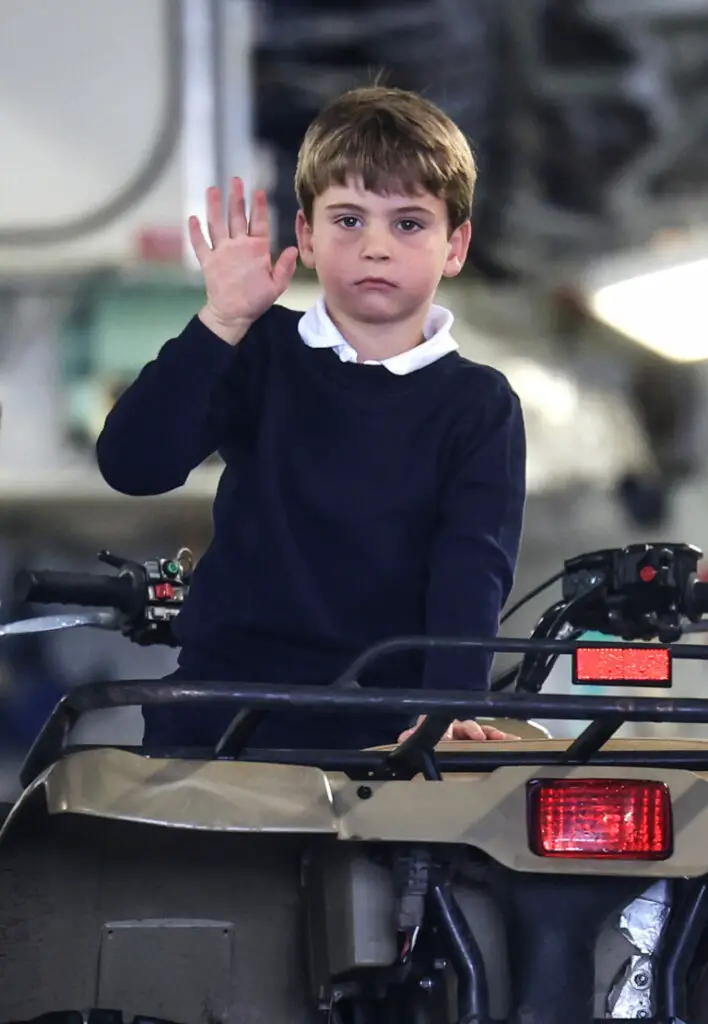 Now when it comes to this year's Wimbledon, the youngest Prince was denied attending it. The reason why could be the long hours the matches are usually played or simply because Louis is quite restless.
Speaking to one of the officials before the final began, Kate said Louis had kept a close eye on the Wimbledon tournament and he even practiced being a ball boy.
"It's Charlotte's first time, George came last year. They've been eagerly watching. Charlotte you've been getting to grips with the scoring. Louis was very upset he wasn't coming today," Kate said.
In 2019, tennis legend, former Wimbledon winner, and fashion icon Stan Smith gave Louis signed Adidas trainers.
We are sure Prince Louis would be a regular at Wimbledon in the years to come and he, just like his mom and dad, would be aweosme at playing tennis.
Please SHARE this article with your family and friends on Facebook.