Recently, Candace Cameron Bure has received a lot of media attention.
The actress recently made headlines because of comments she made about "traditional marriage" that some of her fans found offensive.
This time, it's the actress's marriage photo that has people talking online.
Even though they have been married for almost 20 years, they continue to make time for one another and work to keep their love for one another strong.
It was fun to see their marriage's playful side in a story Bure shared on Instagram. However, the actress received a lot of backlash from her viewers who took offense to her comedic attitude.
Fans alerted her to the fact that the picture was inappropriate for a 'Christian star' of her caliber. Yet, the actress had an answer for her critics. "Sorry if it offended you… I'm actually not sorry," she said while laughing in a follow-up video shared on her Instagram stories. "I'm glad that we have fun together after so many years."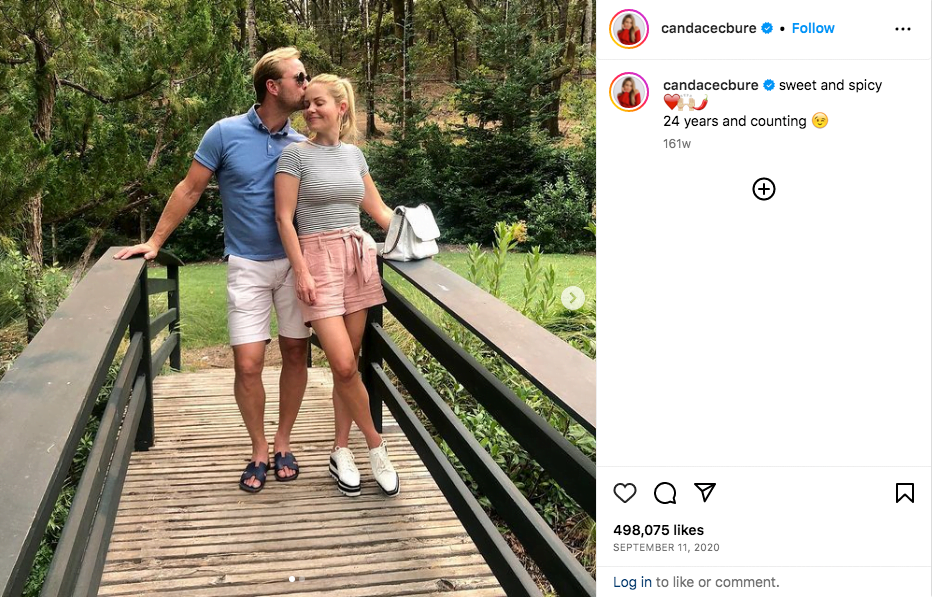 She claimed she was only demonstrating the results of a "good and healthy marriage" after 24 years.
"It makes me laugh because it's my husband," she further explained in her follow-up Instagram story video. "He can touch me any time he wants and I hope he does."
What are your thoughts on Cameron Candace Bure and her husband's marriage? Please SHARE this article with your opinion!